REALTOR®, e-PRO, Notary Public | Bellville Realty
Bellville Realty
255 Western Avenue
Brattleboro, VT 05301
Email Phone: (802) 257-7979 Fax: (802) 257-7146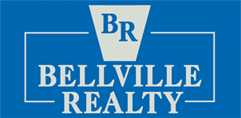 About Jim
Jim prides himself on being the real estate agent that really cares and puts the needs of his clients first. He also understands the power of online marketing, driving him to have a personal real estate website in addition to using dozens of real estate portals and launch sites to market his listings.
A native of the Brattleboro area, Jim grew up in Guilford, Vermont wandering the woods and exploring the hills surrounding his home. As he got older, his natural wander-lust kept him travelling the roads of Windham and Chesire county, exploring places he hadn't been and making new friends along the way.
Jim attended Lehigh University before transfering to the University of Vermont to double major in English and Technical Theatre. While at UVM, Jim was proud to serve with several volunteer organizations, including The Vermont Children's Magazine and Volunteers in Action as well as serving in several leadership positions in the UVM chapter of Alpha Phi Omega, a coed community service fraternity.
After college, Jim served as Sales Manager and Sales Trainer for several national companies, including supervising eleven satellite stores throughout Vermont, New York and Massachussetts during the holiday season.
Jim's whole approach to real estate is to provide the best and most complete possible information to his clients and to allow them to make the decision best for them. He is not afraid to work on his client's timeline, sometimes working with them for years before the perfect home was found.
Jim currently enjoys living in Chesterfield, NH with his wife and several pets.
If you want professional real estate representation from an agent that will work to find you your ideal property on your schedule, then please call Jim at 802-257-7979 ext 13, on his cell phone at 802-380-0684 or by E-mail.
Jim's Testimonials
Jim will bend over backwards for you- always submitted paperwork within a few hours to who ever needed it. Very flexible when it came to viewing times. He is well connected and knowledgeable. If you want an agent who goes above and beyond, he's your guy. DD
Jim has gone above and beyond the call of duty. A year after we bought our house and he is still there for us doing everything he can. He is the best of the best! LG
Jim gave his all to help us find the perfect home. He never gave up on us even after looking at 25 homes or more. His guidance and knowledge helped us find and choose the perfect home for our family. Best realtor around! BF
Jim Bellville went above and beyond for us when it came to viewing the property and getting all the paperwork in order. He was quick to make recommendations for the inspections we needed and for someone to do the closing. I would recommend Jim Bellville in a heartbeat. EL
I was not a first time home buyer, but was looking to purchase a home in Vermont for the first time. We planned on this home being our weekend home for now and our retirement home in the future. We have experience with many different real estate agents in our past and without hesitation believe Jim is the best person I have every done business with. I honestly can't imagine a better person to support our dreams. Jim was exceptionally helpful, knowledgeable, he picked up on things that even [...]
I was a first time home buyer and honestly I couldn't ask for a better guy to have in my corner. Jim was exceptionally helpful, knowledgeable, picked up on things that even inspectors didn't see, quick to respond, and he really does go the extra mile for his clients. I have recommended him to family and friends and would absolutely use him again. TG